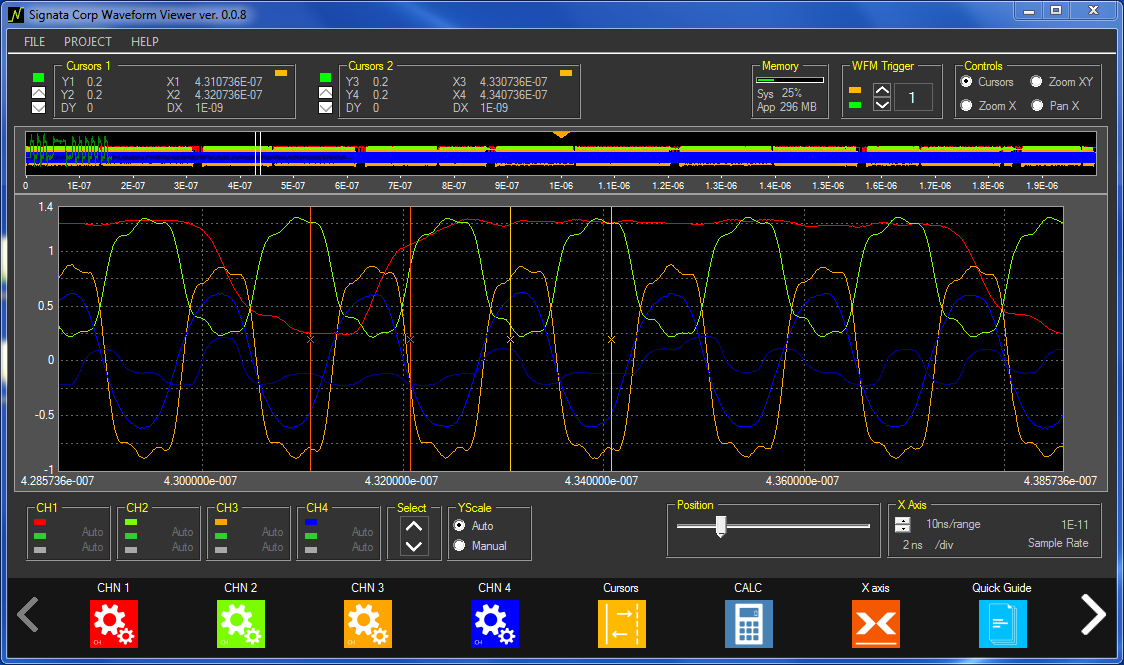 Signata Waveform Viewer
The Basic version of Signata Waveform Viewer allows users to view and analyze data captured from oscilloscope anytime and anywhere. Thus, maximizing team's productivity and equipment usage. Users gain instant insight into device performance and able to quickly root cause any electrical issues.
Key features
Reads wfm, bin, csv, txt, and simulation tr0 waveform files
Easy correlation between simulation and lab scope waveforms
Supports up to 12 channels with multiple sample rates and size
Independently turns on/off each channel display
Multiple X/Y cursors
Manual and Auto Scaling options
Tektronix hardware trigger markers and quick locator
Easily scroll and pinpoint waveform events
Waveform zoom and pan controls
Quick Finder easily locates and open controls and data
Easily share analysis with geographically dispersed teams
De-skew waveform channels across the full range
Full range view 
Applications
Device performance characterization
Debug performance issues
Correlation between measurement and simulation
Signata Waveform Viewer works seamlessly with other product offerings from Signata Corporation such as DDR3 Suite, DDR4 Suite, etc. Together it offers a powerful signal analysis tool suite to acquire, analyze and interpret data from signal acquisition systems for compliance, validation, debug, characterization, correlation, and specification development.
Supported Operating Systems: Windows 7, 8, and 10
Supported Licensing model: Nodelock
Software distribution: through secure download from Signata website or CD if requested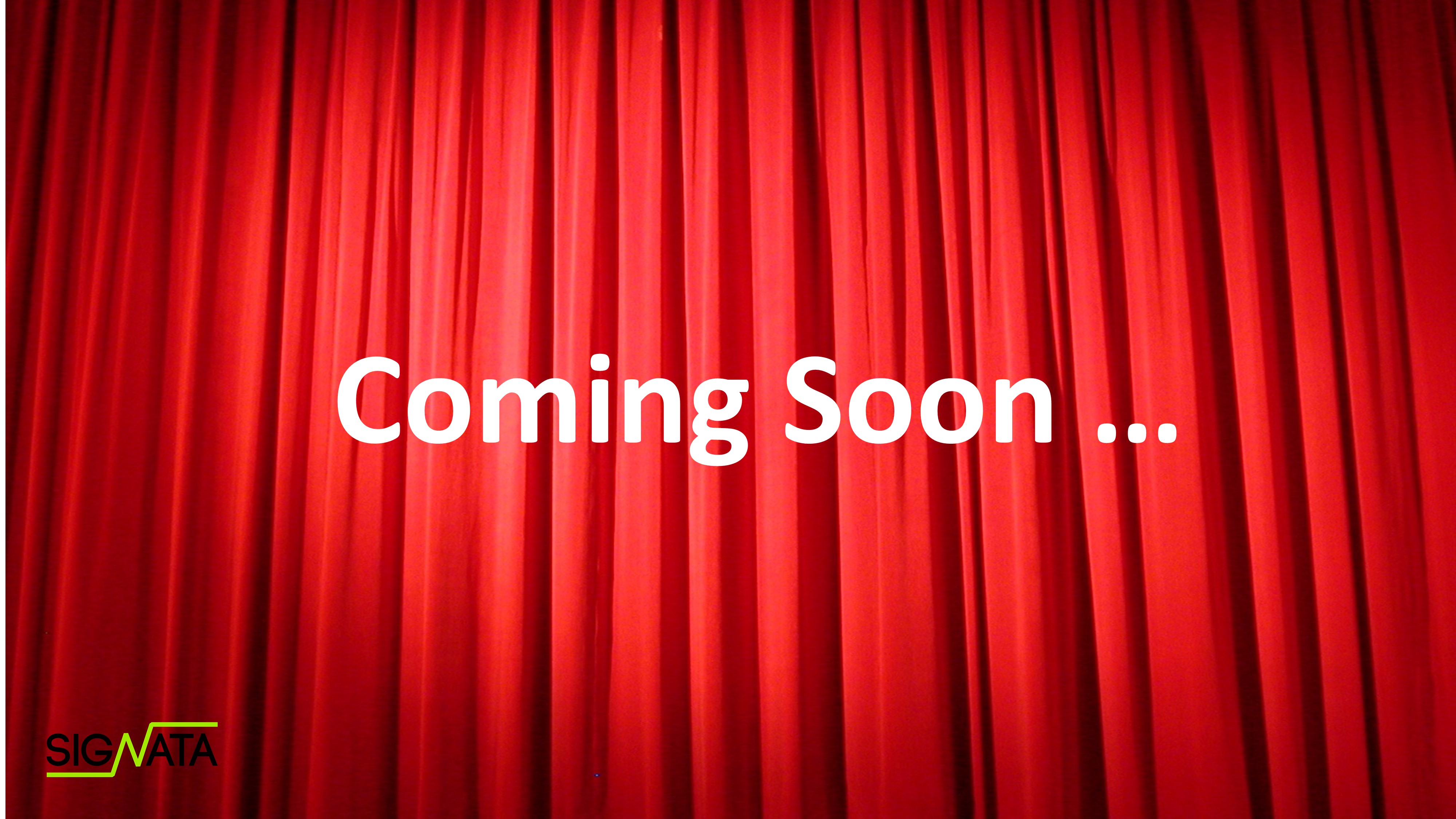 Signata Waveform Analyzer